Diese Veranstaltung hat bereits stattgefunden.
Intro: Electronics & Soldering
13. November 2017 @ 18:00

-

20:00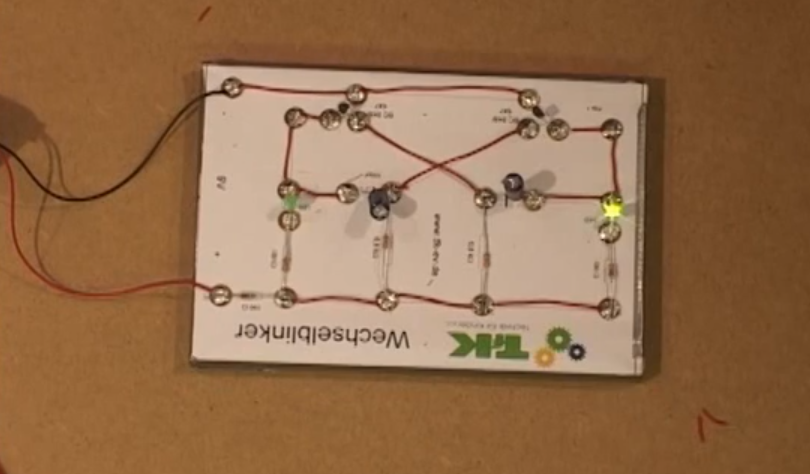 Als erstes kleines Maker-Projekt bauen wir in Zusammenarbeit mit dem Hackerspace Siegen (HaSi) einen LED-Wechselblinker. Ein Wechselblinker ist eine einfache Schaltung mit wenigen Bauteilen, wobei allerdings viel passiert und zum ausprobieren und experimentieren einlädt.
As the first small maker project we build an LED change turn signal, in cooperation with the hackerspace Siegen (HaSi). A change turn signal is a simple circuit with few components, but a lot happens and invites you to try and experiment.
Image Source: https://www.youtube.com/watch?v=eeVBfd0AlJ0 Technik für Kinder – 4 – Wechselblinker by TfK Technik für Kinder, Screenshot